ORINGER TO EXHIBIT
AT THE 2014 IFT FOOD EXPO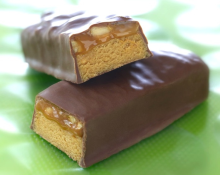 Thursday, May 8, 2014
BROCKTON, MA –
Please join Oringer at the IFT Food Expo in New Orleans from June 22 to June 24. Oringer will be located at booth # 2110 at the New Orleans Morial Convention Center. At the Oringer booth you will have an opportunity to learn about innovative new products and taste a variety of new fillings for nutrition bars, such as flavored caramels, chewy chocolate and high-protein caramel.
Oringer is accepting appointments at the IFT Food Expo with food manufacturers, processors, food ingredient manufacturers and suppliers. To request an appointment, please e-mail scott.lutz@concordfoods.com or call 508-580-1700.
Oringer, a division of Concord Foods Inc., is a leading supplier of ingredients for bakery, nutrition/snack bar and confectionary applications. Guiding the food industry since 1918,
Oringer has built an unrivaled reputation for quality, service, value and custom developed products. For more information, visit www.concordfoods.com. We look forward to seeing you in New Orleans!