Spinach and Goat Cheese Salad
with Banana Walnut Croutons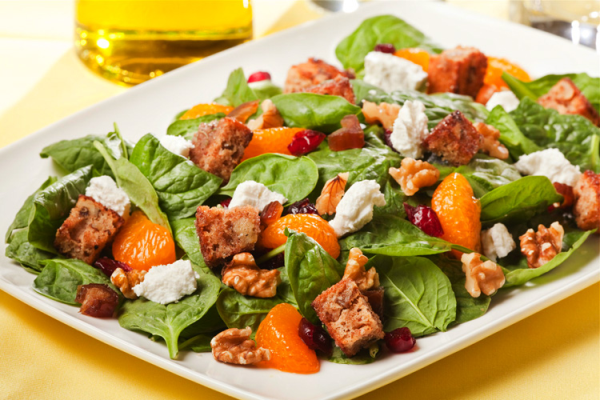 Ingredients
Banana Walnut Croutons
1/3 cup dried cranberries
1/4 cup dried chopped dates
1/3 cup chopped walnuts
1 -11oz can mandarin oranges
1 – 6 oz bag of baby spinach
4 -5 oz goat cheese
Your favorite salad dressing, we recommend Raspberry Walnut Vinaigrette.
Directions:
Assemble salad on platter by sprinkling dried fruit and nuts over the bed of spinach. Dot salad with goat cheese, add Banana Walnut Croutons as desired.
Category: Soups & Salads