---
One of our most popular blog posts this year focused on how to incorporate vegetables into the meals you make) to enhance their nutritional value for you and your family. So, we thought our readers would welcome our thoughts on how to include more fruit in daily diets as well. With many U.S. regions beginning to experience colder weather, and therefore, having a greater risk of catching those nasty colds that seem to come with colder temps, we think fortifying beverages, snacks, and meals with fruit makes good health sense.
---
Arm Yourself and Your Family with Healthy Ammunition
As the Dairy Council of California explains in their great piece on the "Health Benefits of Fruit", fruit provides many important nutrients your body needs to get and stay healthy, including potassium, fiber, vitamin C and folate (folic acid). The Merriam-Webster dictionary defines the verb "fortify" as: to make strong; to give physical strength, courage, or endurance to; and to add material to/for strengthening or enriching. Based on the many health benefits of fruits we just cited, we think that adding fruit into daily food and drinks is both a fortifying act and an act of love! Won't it feel great to know that by incorporating more fruit into your family's diet, you might be sending them out into the world a bit stronger?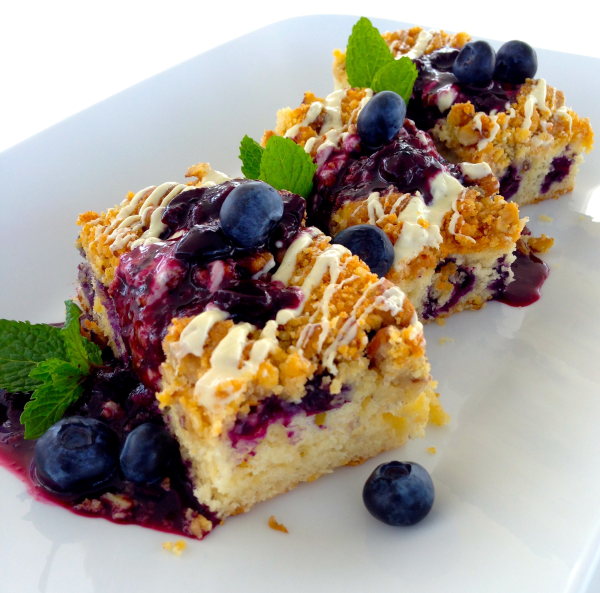 Make It Mission Possible
Now, let's talk tactics. Never mind the fear that children often have of eating fruit, we know grown men and women who still shy from buying, ordering, or biting into a delicious and nutritious piece of fruit. And hey, you may be one of them yourself. As individuals on a mission to make both ourselves and our families healthier, we may have to be both a bit creative and a bit sneaky – to add some fun into it, think covert operation – to increase our and our family's fruit intake. Here are our favorite techniques for ensuring victory:
Add fruit to a sweet treat. Because of both fruit's and desserts' sweet nature, pairing the two is a no-brainer. Why not make a bread or muffins that include one or more fruits, like blueberry muffins or orange cranberry bread, bake a fruit pie or crisp, or top ice cream with fresh or frozen fruit such as raspberries or blueberries? Our products that pair with fruit for making yummy baked goods, and the recipes that accompany that product information on our web site, make it easy to add fruit to the comfort foods that our and our family members' bodies crave in winter.
Make a salad sparkle. Whether you use fields greens, spinach, or some other form of green or lettuce to make a salad, don't you always find it both more enticing and flavorful when it includes bright, colorful fruit like raspberries, strawberries, or mandarin oranges? Get inspiration from our spinach, goat cheese and mandarin orange salad and almond and blueberry salad with blueberry croutons recipes.
Sneak it into a smoothie. To us, smoothies are one of the world's greatest culinary inventions for getting ourselves and family members to include fruit in daily diets. We find many individuals, including our children, who won't go near the fruit bowl on the kitchen counter, but who need to get their daily smoothie fix. Learn how to make delicious and nutritious blueberry banana smoothies with flaxseed.
Dip, Dunk, and dress it up. What child – or adult for that matter – doesn't love the opportunity to dip or dunk a piece of fresh fruit in a yummy caramel or chocolate dip or be served fruit like these from The Yummy Life that you can tell were dressed up with love? And, if you, your child or your significant other are big yogurt fans, why not keep cut fruit in the fridge that can easily be added to plain or vanilla yogurt?
---
Good Food Should Be Shared
We promise to keep sharing more motivating and creative ideas for fortifying with fruit on our Fortify with Fruit, Berry Sweet Baking and Apple Activities Pinterest Boards, as well as on Instagram (#fortifywithfruit). We hope you will do the same. We'll love seeing and hearing all you are doing to build stronger bodies this winter!
---