---
Summer always feels like the ideal time to lighten up the snacks and meals you make for yourself and your family. Regardless of where you live in the U.S., hotter temperatures make us all want to eat less-heavy dishes that include fresh – and refreshing – vegetables and fruits. It's likely our body craves fresh fruits and vegetables because they seem lighter than other food options like starchy pasta or potatoes, and because their water content makes them thirst-quenching.
---
Regardless of your reason for wanting to serve lighter, healthier fare to your family this summer – a practice we hope you will carry over into non-summer months – we're here to help you with your goal of introducing slimmed-down, healthy dishes this summer. Once again, we've teamed up with our friends at Brooks Tropicals to offer some fun and healthy recipes. These "Skinny Guacamole" recipes instruct you how to make crowd-pleasing dishes that include a lighter guacamole made with Brooks Tropicals SlimCado avocados and Concord Foods guacamole mixes.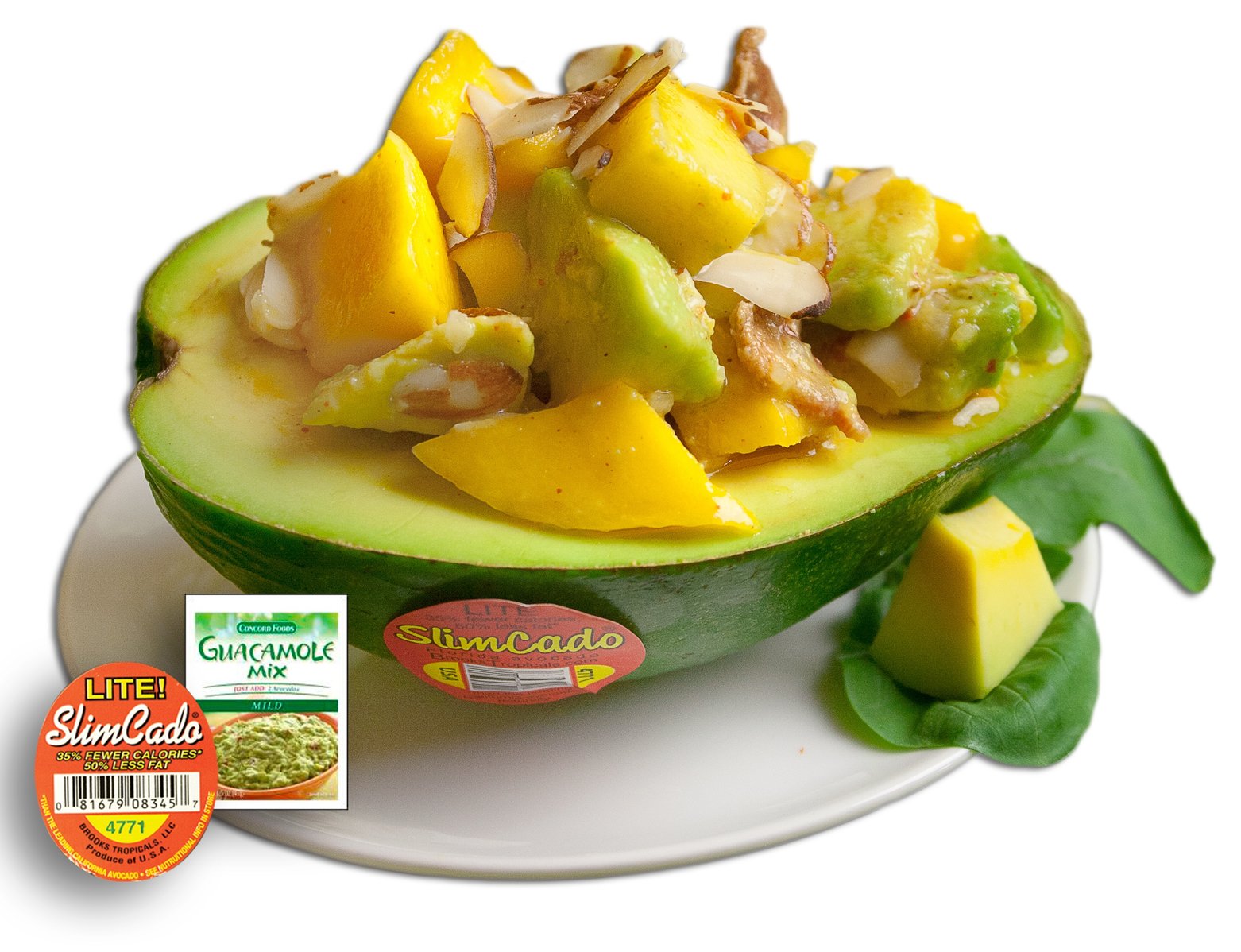 SlimCados are 100% natural, have 50% less fat and 35% fewer calories than drier climate avocados. Learn more about them at Brooks Tropicals' really fun web site. We know the yummy images there will just having you craving fruits and vegetables even more – particularly, tropical ones!
But, we don't want you to just feel healthier this summer – we also want to give you a chance to possibly become wealthier, so we've also brought back our Skinny Guacamole Sweepstakes. Be sure to enter between July 1 and August 31, 2015 to automatically be included in our grand prize drawing of $500 cash, plus weekly prize drawings.
To keep you on track with lightening up to slim down this summer – hopefully, both your meals and your body – check out our Skinny Guacamole Pinterest board to get more great ideas on how you can incorporate Slimcados, and other mouth-watering fruits and vegetables, in summer dishes your family and guests will simply love!
---
We want to hear and see the special meals you served or things you did to lighten up to slim down this summer, so please do share with us on Facebook or Twitter.
---