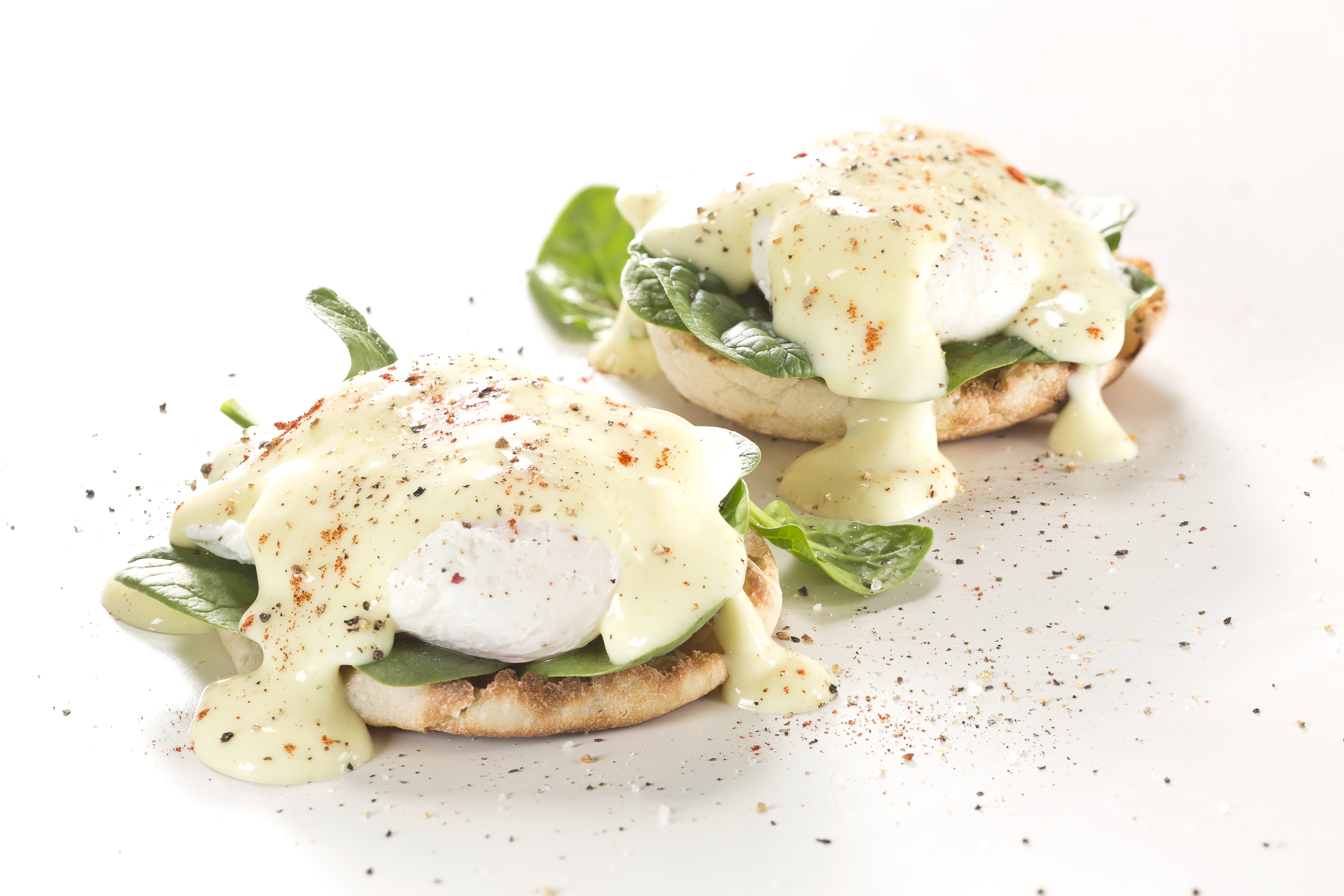 With Easter just around the corner, we thought it was the perfect time to make sure eggs got the credit due them. We know there's folks out there that don't give eggs much attention unless they're out of breakfast cereal, they've got company for breakfast, or it's time to dye a dozen. But, we believe there's so much more to eggs than being a pastel-painted holiday decoration, a back-up breakfast item, or a dish that's only served when your parents are visiting for the weekend. So, we're taking this opportunity to sing eggs' praises and let you know why we think eggs are eggs-cellent.
---
Eggs Enhance Your Health
One of our most favorite qualities of the common egg is that it's a great low-calorie source of protein and other important nutrients, including vitamins and minerals you need to keep your body functioning optimally. A well-kept secret about eggs is that they contain choline, a nutrient your body greatly needs, but most people don't get enough of. Choline is used to build cell membranes and assists with proper brain function.
And, despite beliefs to the contrary, eggs provide the good, healthy type of cholesterol that your body needs -- HDL. So, unless your healthcare provider instructs you to refrain (if you suffer from high cholesterol, you should check with your doctor first before introducing eggs into your diet), you should feel safe embracing eggs instead of fearing them.
You can learn more about the many other health benefits of a diet that contains eggs from these great sources:
Eggs Can Be Elegant or Easy-Going
And eggs are like that friend or family member you can take anywhere. You know the one that looks perfectly comfortable at either a black-tie event or at a backyard barbecue? Yup, eggs look and taste great whether you dress 'em up – think Eggs Benedict or Eggs Florentine or dress 'em down – think scrambled eggs with a little hot sauce or a side of guacamole.
We'll leave the dyeing and painting type of egg dressing-up to you, but in honor of the egg and wanting to recognize the greater role it can and should play at Easter and all year-long, we've created some delicious and elegant recipes that pair eggs with lots of yummy vegetables. We think both you and your guests will be wowed by the taste and look of these dishes on your Easter table, or any table, for that matter! So, check out how we dress eggs up at http://www.holdtheham.com. And, if you're not yet ready to give up your breakfast meat, we've also got a recipe for traditional Eggs Benedict for you!
---
We'd love to hear and/or see how you dress your eggs up or down, or just learn more why you make sure to include lots of eggs in your diet, so please do share your recipes, photos, and ideas with us.
We hope your Easter and all your spring festivities are eggs-cellent!