People Behind the Products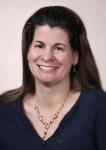 Meet ... Michelle Marvel, Production Supervisor
Michelle is one of those employees who is difficult to define. She oversees the lemon "pipeline" that produces millions of bottles per year. She coordinates every aspect of production from guaranteeing we are using the required blend of ingredients to making sure our boxes are stacked correctly and safely. Michelle's experience helps us run a smooth line operation demonstrating her dependability as a team leader. But what makes Michelle so special is that, for over twenty-three years, she has done it all, every day with a genuine smile and a knack for knowing the unique history that has made Concord Foods strong. We are fortunate to have a committed, caring leader who excels at fostering teamwork.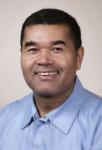 Meet ... Gabriel Alves, Warehouse Team Leader
Gabriel is our resident jack-of-all trades. In his sixteen years with Concord Foods, Gabriel has kept trucks moving inbound and outbound at lightning speed, without compromising quality to do it. Gabriel has an infectious laugh and makes every trucker feel at ease by recognizing them on sight. He knows which shipment is going where, even before the truck pulls in – and he keeps the traffic moving smoothly, saving time and money for everyone. Gabriel double-checks orders, enforces refrigeration requirements and partners with our Customer Service Department to ensure satisfaction. And he is at his very best when he is training new employees because his calm, confident demeanor helps them achieve the same exceptional standard Gabriel demands of himself.